Why Cooling Tower Preventative Maintenance Is Important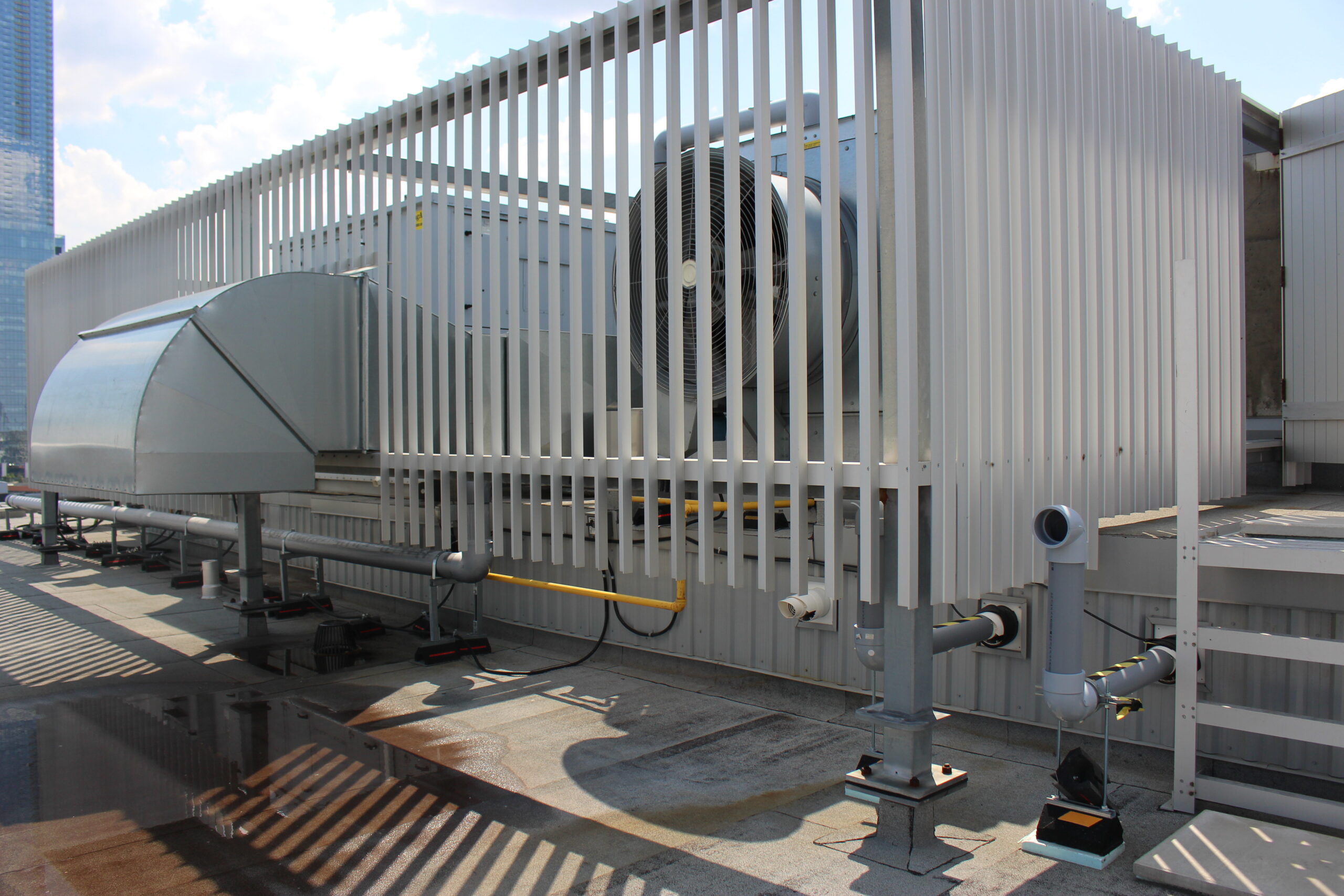 If your building operates cooling towers, it is essential to implement a preventative maintenance (PM) plan. This is important to decrease your energy costs and increase your cooling towers' life span and efficiency. Below, we detail the kinds of PM you should be performing on your cooling towers and why they are important.
Cooling Tower Preventative Maintenance Strategies
Water Treatment
Water treatment uses filtration technology and chemicals to clean and remove damaging impurities from your cooling tower's water. Water treatment minimizes the risk of corrosion, scaling, and microbiology build-up. All of which can cause unexpected downtime and costs. Untreated water becomes thick and turns black as shown in the photo to the right. This majorly reduces the efficiency of your cooling tower.
Cleaning & Disinfecting
OSHA recommends cleaning and disinfecting your cooling tower system at least twice a year. Even if you do regular water treatments, cleaning and disinfecting will remove bacteria and microbes.
Regular Maintenance Inspections
Nordic recommends monthly inspections to ensure your cooling tower is operating efficiently without any defects. This is a part of our PM plan. We take the time to inspect all the parts of your cooling tower that will affect the functionality and efficiency including but not limited to:
The cleanliness of the cooling tower.
The clarity of the water.
Checking your fans and fan motors, ensuring proper airflow to your cooling tower.
Strategic Partner
Having a strategic partner is vital in buildings nowadays as mechanical systems are more sophisticated and intricate.  The Nordic family consists of over 100 highly skilled professionals with dozens of years of experience in making buildings work. With that stated it is helpful to have an invested service professional assigned to your site for your regular proactive maintenance visits as they can be instrumental in understanding your building with all its nuances and quirks. It is more cost-effective and in these times it reduces the number of variables entering your building. A strategic partner not only assigns designated personnel to look after your building mechanical systems but can also help with risk mitigation, capital planning, applicable grants and funding, project ROI and so much more, all the while helping you increase profitability, mitigate any capital exposure and ultimately help reduce your bottom line.
Schedule a time with Nordic today to have your cooling tower inspected!