Tips to Prepare your Commercial HVAC System for Cooling Season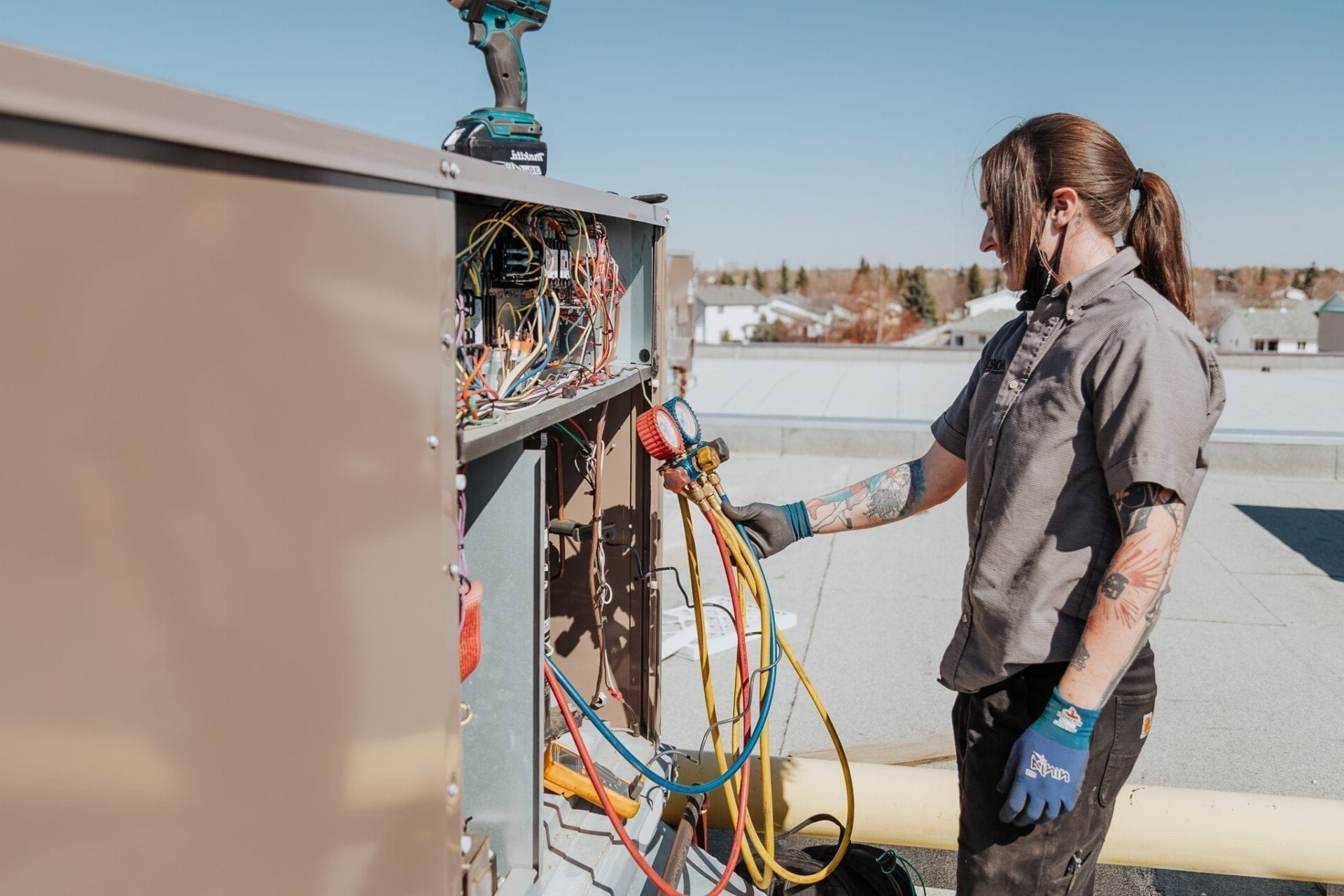 It is no surprise that the summer months are the ones we crave the most!! With the change of season comes longer days and warmer temperatures. To ensure building environments are comfortable for our employees and customers, there's a few tips to follow. This spring, take proactive measures to ensure that your building's systems will operate at peak efficiency while maintaining comfortable, healthy, and productive indoor conditions through the summer months.
Cooling season checklist:
Ensure that you have a reliable contractor to perform regular maintenance on all your HVAC & R equipment so you are aware of the equipment status going into the cooling season.
Follow up with your contactor to get an update on any outstanding recommended work from the previous summer season and be proactive.
Review any outstanding deficiencies and quotes so replacement parts or units can be ordered in a timely manner before the season starts.
Schedule your contractor to do a Spring inspection when the weather permits to eliminate surprises that may have arisen from the off season.
Preseason initial inspection would include the following but not limited to:
Verifying proper outdoor economizer operation to prevent mechanical cooling during low ambient conditions and maximizing efficiency.
Check all condenser coils for cleanliness and schedule cleaning prior to main summer temps in July.
Check compressor crank case heaters, oil levels in compressors.
Check for refrigerant leaks and any signs of oil on the coils and refrigerant piping.
Check the blower sections, sheaves, belts and drives for cleanliness and proper operation.
Check the evaporator drain pans, P traps, replace the filters.
Sequence test the cooling to verify proper economizer operation, temperature drops and mechanical cooling sequence during warmer weather.
Failing to be proactive could lead to hidden problems that will surface when your air conditioning system demand is at its highest. This in turn can lead to valuable down time for your business and loss of productivity. For example, if a refrigerant leak is not found early in the season or off season the leak can be extensive resulting in unnecessary high costs to replace the refrigerant also resulting in an adverse effect on the environment. It is well known that a consistent proactive maintenance program on any mechanical equipment affords you a longer lifespan on your investment and makes budgeting for costs or replacement equipment an annual process instead of an emergency.