High Prairie Aquatic Centre Case Study
Jun 01, 2023
Articles of Interest
Company News
General
Success Stories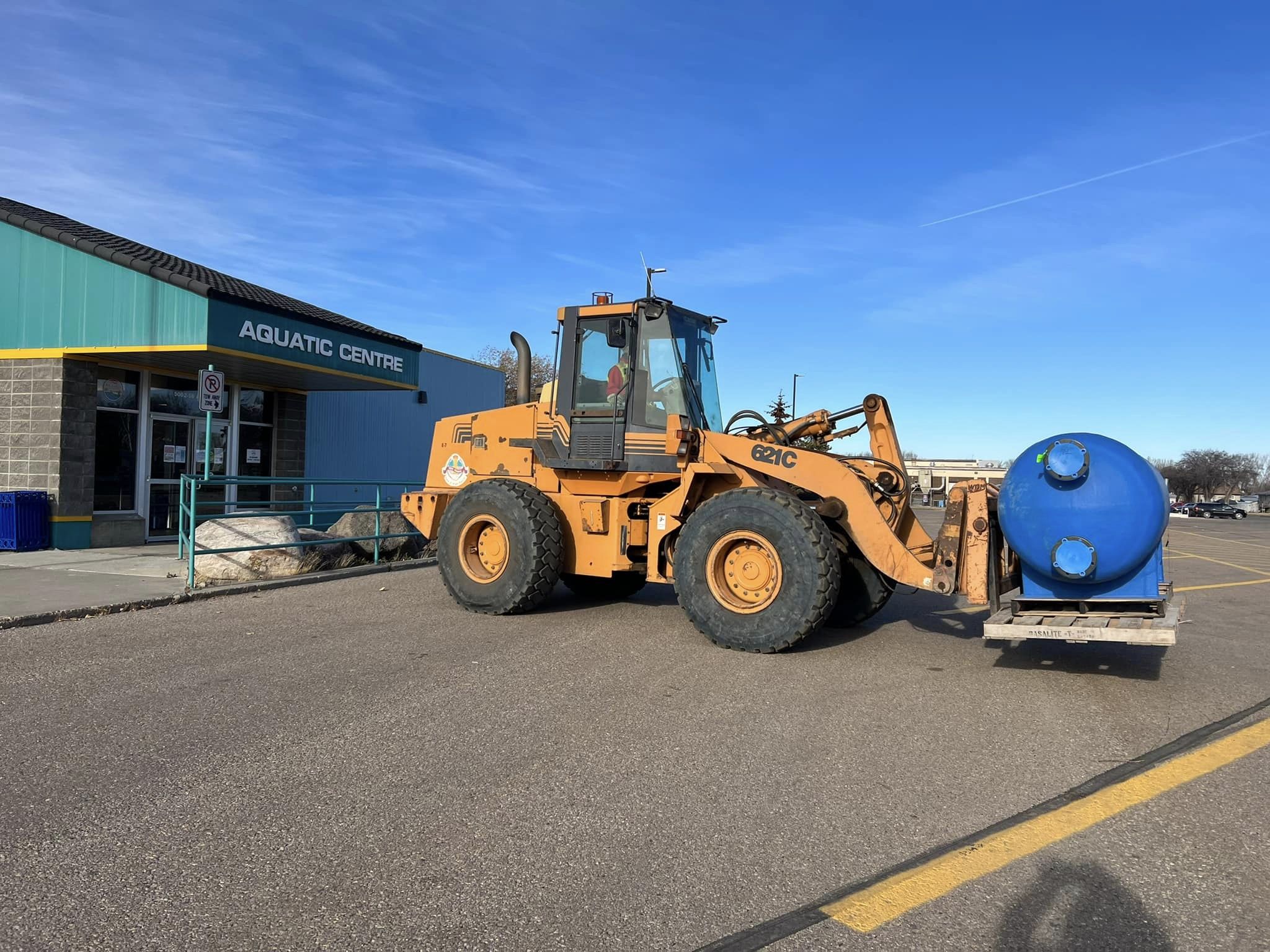 The High Prairie Regional Aquatic Centre is well known in their region for its fun and exciting Leisure Pool that includes a Lazy River, and many spray features.
"Nordic Mechanical Services recently replaced our Aquatic Centre's large leisure pool filter, which was a substantial undertaking.  The filter is now filled with glass granules instead of sand, and Nordic also filled the three filters for our other pools with glass granules as well.  The Nordic team's prompt and efficient service, combined with their friendly and knowledgeable approach, made the entire process seamless and enjoyable. We already notice a significant increase in the quality of our pool water, and even our visitors have frequently commented on how much nicer the water feels while they are enjoying the pools.  I would highly recommend Nordic for facility services such as this."
Ramona Rollins

Recreations Superintendent
Objective
Nordic's goal was to improve their water filtration and create a measurable difference. The Regional Aquatic Centre's sand filter was damaged resulting in sand leaking into their pool. The result of this was poorer water quality and the constant removal of sand. The ongoing removal of the sand caused more damage to the filters, resulting in more sand getting into the pool. Our partner was looking for a long-term solution that would improve water quality and reduce maintenance costs.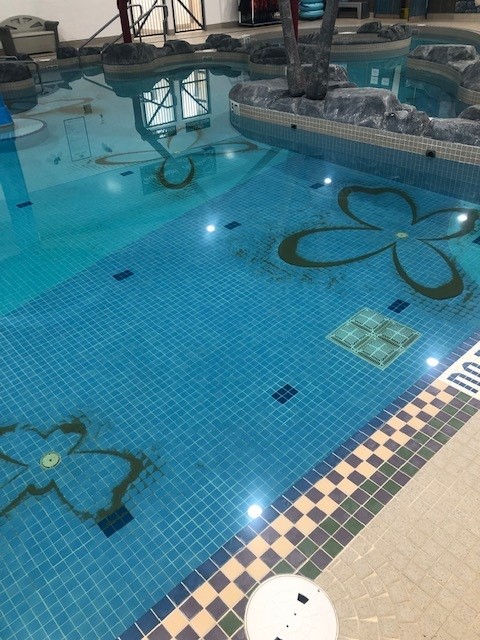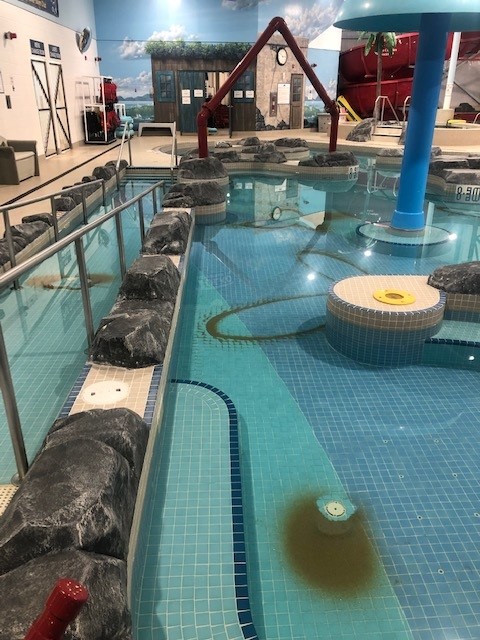 Solution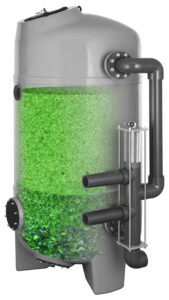 Nordic's solution was to replace the existing sand filter with AFM (Activate Filter Media). Unlike traditional sand filters that rely on the accumulation of particles on the surface, AFM filters use a positive charge to attract and remove particles from the water. The positively charged AFM particles attract negatively charged particles such as bacteria, viruses, and other microorganisms, effectively removing them from the water. This process of electro-adsorption results in better water quality and a reduction in the amount of chemicals required to maintain the water.
Although AFM costs 1.5 times more than a sand filter, it has a lifetime installation and can last up to 35-40 years, compared to a sand filter which needs to be replaced every 3-5 years.
Benefits
Nordic was able to improve the water quality and resolve the sand issue. Not only is there no more sand but The Regional Aquatic Centre has received compliments from guests on how much cleaner and clearer the water is.
The new AFM filtration system has numerous benefits compared to traditional sand filters, including a longer lifespan, lower maintenance requirements, and measurable savings. It also requires less backwashing, which reduces water consumption, making it an eco-friendly choice and lowers operating costs. Lastly, AFM's larger surface area makes it more efficient and faster at filtering the water.