3 Steps to Prepare Your HVAC Systems for the Winter
Sep 28, 2021
Articles of Interest
General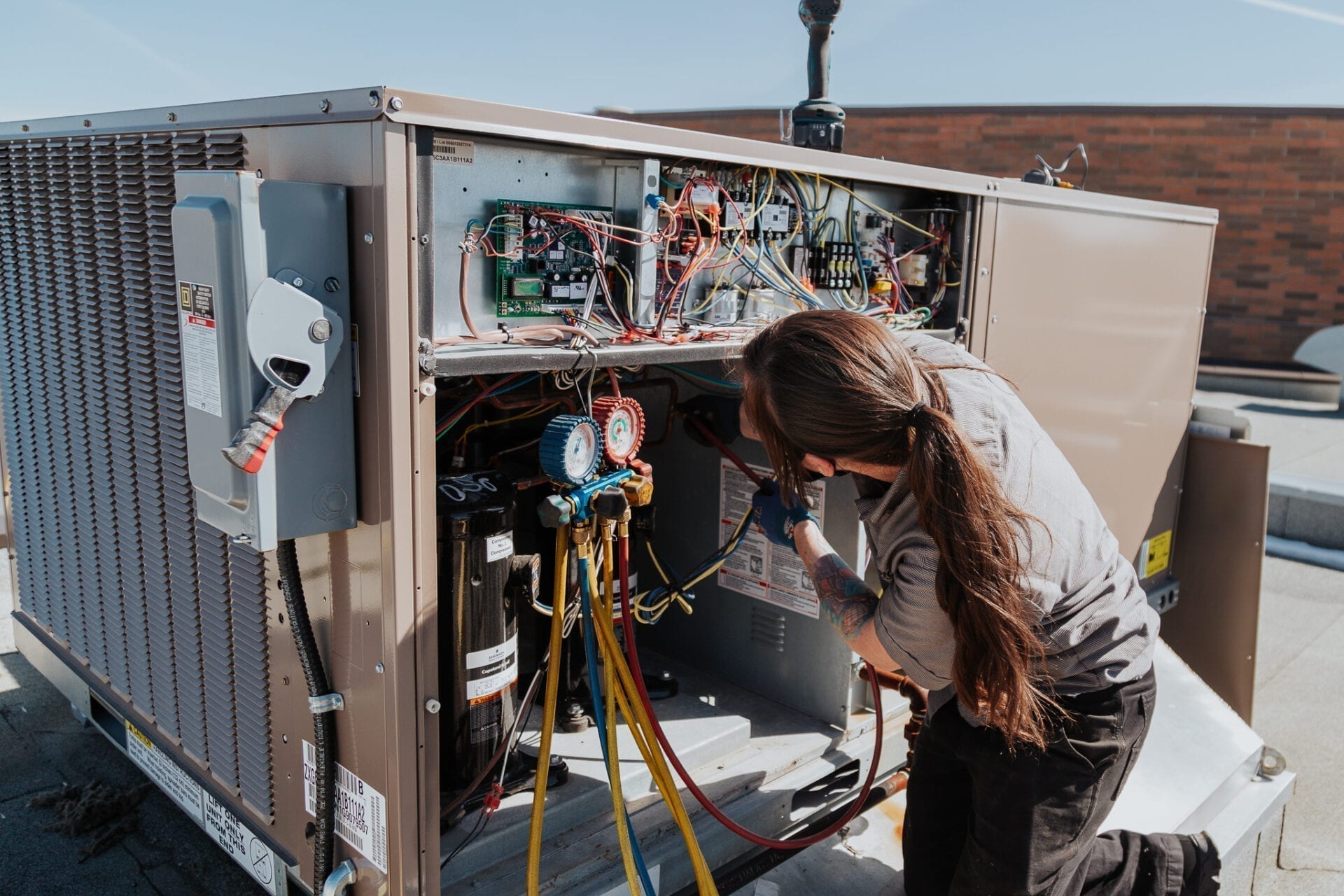 3 Steps to Prepare Your HVAC Systems for the Winter
Summers are getting hotter and winters are getting colder. Keep your customers and employees warm this winter by following these 3 steps on how to prepare your HVAC systems for this winter season.
1. Replace Your Filters
Your air filters should be replaced about every 3 months. If your filters haven't been regularly changed now, right before the winter season, is the perfect time to do so. This will help keep out dust, smoke, and bacteria to ensure better air quality in your building.
For further information on indoor air quality, take a look at Global Plasma Solutions.
2. Inspect and Clean
Now with your clean new air filters ensuring that you have the best air quality, you want to make sure that your HVAC system is running as efficiently as possible. Here are 4 simple things you can inspect to achieve better efficiency from your HVAC equipment.
1. Ductwork
Your Ductwork is what circulates the air throughout your building. Your ductwork can accumulate dust that can decrease your air quality so make sure they're clean. It should also be inspected for holes or obstructions that may cause problems and affect the efficiency of your system.
2. Vents
Inspect your vents to make sure they're not obstructed, ensuring force air equipment is delivering the minimum amount of fresh air required.
3. Exhaust Fans
Exhaust Fans remove old air from your building. allowing the circulation of fresh air to enter. Just like your ductwork, make sure these are clean and that there are no obstructions in the way.
4. Windows & Doors
Finally, inspect your window and door seals. The easiest way to lose heat is by any leaking through your window and door seals, it would be a shame to go through all these steps to ensure the most efficiency just to lose it.
3. Test Now
Be prepared and be proactive. Don't wait for the first cold day to find out your heating doesn't work. Test now by following these steps:
Turn on your heat now and verify that you are getting warm/hot air through your vents.
Check your thermostats to make sure they are reaching full comfort level potential.
Listen for squealing noises through your vents. This would indicate something is wrong with the fan motor.
We want to help you be prepared for this winter season! Get in touch with us today to talk about our heating services!